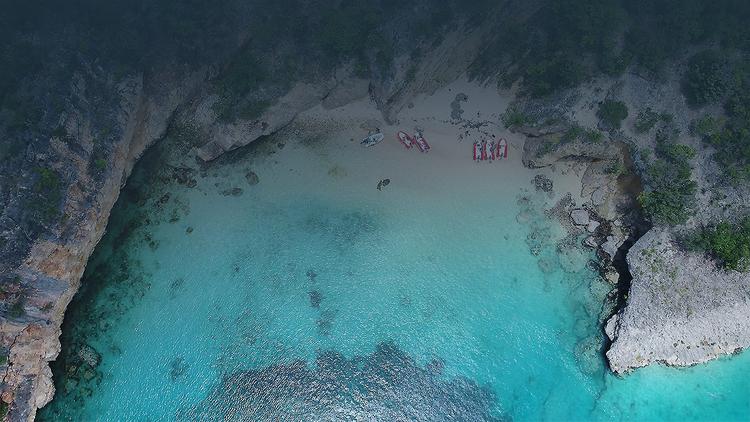 Anguilla: A Caribbean Paradise for Both Work and Recreation
Looking for a place to escape the cold winters and busy city life? Anguilla may be just the place for you.
This small island in the Caribbean is known for its stunning beaches, delicious food, and relaxed atmosphere. But what many people don't know is that Anguilla also offers some great opportunities for businesses and their employees. 
If you're looking for an ideal place to work and live, here's why Anguilla should be at the top of your list.
Fantastic Island Attractions
Anguilla is a British overseas territory located in the Caribbean that is renowned for its stunning beaches, picturesque landscapes, and warm hospitality. There are plenty of attractions to keep both visitors and residents entertained, including shopping, nightlife, watersports, and cultural sites. 
Here are some of the most popular attractions in Anguilla:
Shoal Bay Beach: A stunning beach with crystal blue water and white sand. 

Rendezvous Bay: Another beautiful beach with amazing views. 

Meads Bay Beach: A peaceful beach with shallow waters perfect for swimming and relaxing. 

The Valley: Anguilla's capital city and business hub, which offers an array of restaurants, bars, shops, and nightclubs. 
Working in Paradise
Aside from the obvious benefits of living in paradise, Anguilla also offers several incentives for businesses. 
The island has superb infrastructure and is well-connected by air and sea to other parts of the Caribbean as well as Europe and North America. This makes it an ideal place to set up or expand a business if you're looking to increase your global presence. 
In addition, Anguilla has very low taxes—even compared to other Caribbean countries. And with the government's support for foreign investments, businesses can receive tax breaks on profits made in Anguilla. 
Finally, Anguilla boasts excellent telecommunications services such as business fiber optic cable connections and reliable mobile phone networks. You won't be left in the dark when it comes to staying connected. 
Whether you're looking for a place to start a business or simply want to get away from the hustle and bustle of everyday life, Anguilla is sure to provide a perfect balance of work and recreation. With its stunning beaches, vibrant culture, and low taxes, this Caribbean paradise is the perfect place to set up shop and enjoy all it has to offer.
The AZUR Special Economic Zone in Anguilla
In addition to the island's already-low taxes, businesses establishing themselves in Anguilla can take advantage of AZUR, Anguilla's Special Economic Zone (SEZ).
The AZUR SEZ offers substantial tax benefits that make it one of the world's leading SEZs. These include zero income or corporate taxes, zero important or export duties, and 100% capital repatriation. AZUR SEZ also includes other benefits, such as access to financing, infrastructure, and trade opportunities. AZUR even hosts a virtual city, accessible online, to empower businesses to register themselves easily. 
If you're ready to establish your business in an island paradise, contact AZUR today to get started.