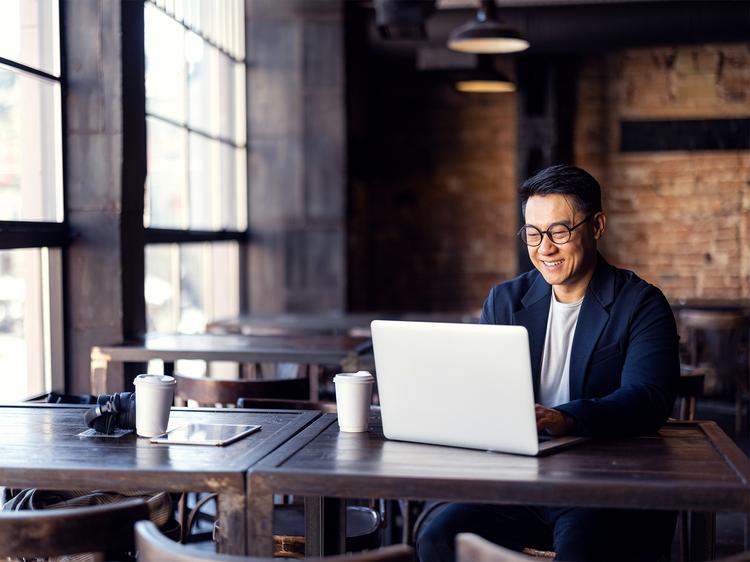 How Virtual Cities are Revolutionising Work and Remote Collaboration
Although still a relatively new concept, Virtual Cities are gaining traction within the business world. In the context of remote work and collaboration, they allow for a more immersive experience for remote teams, and thanks to cutting-edge VR technology, greater interaction within the digital environment. 
Virtual Cities have become increasingly significant for a number of reasons. From increased productivity, cost savings, and flexibility, to engaging communication and virtual collaboration tools, not to mention an online social community to address the social and psychological challenges remote workers face, the revolution of remote collaboration is here to stay. 
With more and more businesses with online teams spread across different cities and countries, let's explore the benefits of Virtual Cities and remote collaboration. 
How Can Remote Teams Be More Effective Within a Virtual City?
Effective teamwork within a virtual environment has its challenges, but establishing clear goals and expectations is a must to keep everyone on the same page. Luckily, virtual collaboration tools allow distributed team members to keep up to date in real time.
Useful tools include: 
Shared document editing (Google Docs, Dropbox Paper, Microsoft 365)

Virtual whiteboards where notes, sketches, and diagrams can be added

Real-Time messaging apps are handy for quick updates, questions, and general communication

Video conferencing tools are useful for longer meetings, team discussions, and presentations (Zoom, Microsoft Teams, Google Meet)

Virtual Task management tools allow tracking of tasks, progress, and deadlines, to keep projects moving forward ( Asana, Basecamp, Trello, and Monday.com)
How Can Remote Team Collaboration Be Increased Within a Virtual City?
One of the biggest obstacles businesses and their workers face when working remotely is the change in the collaboration environment. While remote tools we've looked at are useful ways of keeping everyone on task, there remains the issue of providing immersive and engaging virtual spaces to increase morale, reduce communication barriers and boost the social and interactive aspects of remote working. 
Virtual spaces within Virtual Cities are designed to replicate the physical environment of a real office, complete with individual workspaces, meeting rooms, and common areas. 
Just like a physical office, these spaces can provide a more immersive and engaging experience for remote teams, allowing them to interact and collaborate in a more natural and intuitive way. 
Some of the key features of virtual collaboration spaces within Virtual Cities include:
Personalised workspaces
Each team member can have their own personalised workspace within the Virtual City, complete with all the tools and resources they need to work on their tasks. This can help to create a sense of ownership and autonomy within the remote working environment.
Meeting rooms
Virtual Cities can also offer a variety of meeting rooms that can be customised to fit the specific needs of the team or project. These rooms can be used for team meetings, client presentations, and brainstorming sessions, bringing teams together in real-time.
Common areas
Common areas, such as virtual break rooms or coffee shops, can also be included in Virtual Cities to encourage social interaction and team building. Providing space for team members to chat and connect on a more personal level, these spaces are important for morale, social interaction, and mental enrichment. 
3D immersive environment
Some Virtual Cities offer a 3D immersive environment, where team members can interact with each other and the virtual space in a more realistic way to create a more engaging and dynamic experience for remote teams, helping to foster a sense of community and collaboration.
What Benefits Do Virtual Cities Offer for Businesses? 
Virtual Cities are incredibly beneficial for businesses, especially when dealing with remote or distributed teams. Increased flexibility for workers means a greater work-life balance, while lower operational costs and fewer legislative obstacles allow businesses to focus on growth and developing their operations into new and untapped markets.
Cost-effective flexibility
Remaining adaptive and competitive is at the heart of any successful business. Operating within a Virtual City means no expensive rent, utilities, or office equipment, and no need to relocate teams or offices.  
Virtual Cities such as AZUR SEZ feature virtual showrooms, perfect for showcasing your products, team, and services.
And, when business is booming, adding the right people to your team is easy and straightforward with no need to restrict your talent search to a single location, thanks to borderless, remote working. 
Specialised Infrastructures and low costs
Specialised infrastructures are a key benefit of operating within a Virtual City. Managing a business within a Virtual city like AZUR SEZ allows access to special tax incentives and exclusive market opportunities offered by the local municipality. 
Low costs and hassle-free administrative procedures are also attractive incentives for businesses that want to explore new markets, investment opportunities and take advantage of a global trade portal. 
Increased productivity 
With team members in various locations, productivity can actually rise. With more autonomy over their work schedule, they can choose to work when best suits them, take breaks when they wish, and avoid the distractions and interruptions they may face within a traditional work environment. 
Enhanced customer service presence
Having workers in different time zones can aid in addressing customer service, production, or shipping issues across a variety of countries keeping things running smoothly around the clock. 
Reduced commuting time and better work-life balance
Remote workers and business owners can save time and energy by removing the time-consuming commute to and from work. With more flexibility in their work schedule, it's easier to manage personal and professional responsibilities, reducing unnecessary stress and burnout.
Look to the Future of Virtual Cities
As remote work continues to develop in popularity, virtual cities are becoming a necessity for businesses around the world. In order to remain competitive, adaptive, and open to new markets and opportunities, it's imperative to consider operating within an established and leading Virtual city like AZUR SEZ. 
With access to a global portal for SEZ commerce and trade, low costs, as well as global banking and financial services encompassing everything from banking facilities, investment opportunities, venture capital, and access to a diverse range of financial instruments, the presence of a reputable financial institution within the SEZ ensures businesses have the necessary resources and support to fuel their growth and secure their financial stability. Whether it's obtaining loans, managing transactions, or availing themselves of expert financial advice, AZUR SEZ offers a robust ecosystem for businesses to thrive. 
Now is the time to look to the future; look to AZUR SEZ.